Home
Biographies
Births
Census
Court
Deaths
Divorces
History
Marriages
Obituaries
Resources
What's New!

02-Apr-2013 Added Search engine
15-Mar-2013 They Gazed on the Beartooths Vol. I, II, II Index
15-Mar-2013 Added Resources page to site
08-Nov-2012 Worked on Vital Stat's from newspaper. (This will be ongoing until finished)
08-Nov-2012 Put up new logo for mtgenweb
11-Oct-2012 Rebuilt site, busting up files, for easier printing and a fresh face.
Located in south central Montana, Stillwater County was created in 1913 from parts of Carbon, Sweet Grass and Yellowstone Counties. It's major rivers are the Yellowstone, which bisects the county running from west to east, and the Stillwater, which flows from south to north and joins the Yellowstone at Columbus, the county seat of Stillwater County.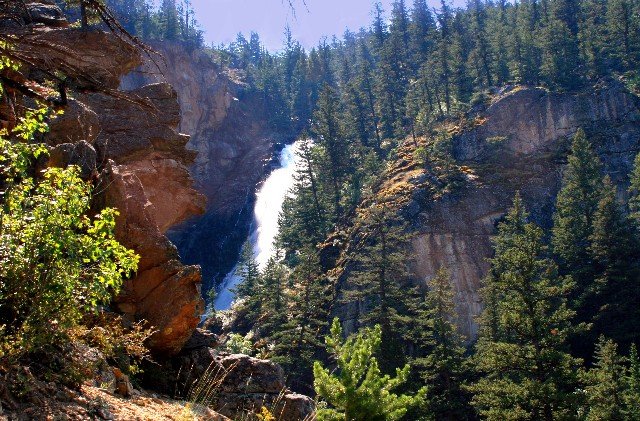 I don't live in Stillwater County but Randy and Maria Parthe do. Randy contributed the photo above.
Seasons change - as they did for our ancestors, so they do for us.

Enjoy your visit and your search.
Presently, I'm in search of transcriber's and researcher's willing to do look-ups. Remember, this is your site, please help me make it grow.
This page is under the care of Katy Hestand. If you have any questions or suggestions please contact me.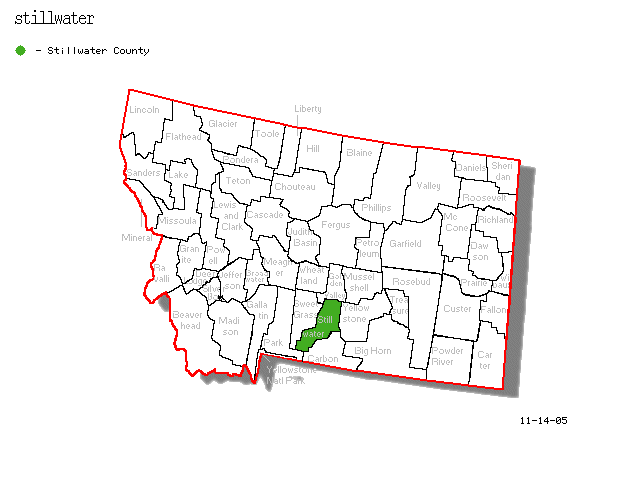 Surrounding Counties
Carbon |Golden Valley | Park | Sweet Grass |

If you would like to adopt a county, please contact Shirley Cullum, our State Coordinator.
© Copyright 2018 by Katy Hestand Please, only
use this site for you own personal research, nothing commercial, without the permission of the County Coordinator and/or contributor.
Last updated: September 13, 2018