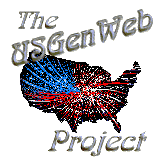 Montana Photo Archives
A special project of the MTGenWeb Project, a proud member of the USGenWeb Project
updated 11/12/20

Our site is a collection of photographs depicting the state of Montana, it's life then and now. All of the photographs have been graciously provided by caring and sharing individuals for use on this site.
All photos submitted remain the property of the owner/copyright holder, you must contact the submitter for permission to use the photo not the site coordinators. These images are intended for your personal enjoyment. In keeping with the MTGenWeb and USGenWeb policies, any commercial use or reproduction for profit is prohibited.
Your photo contributions are greatly appreciated by all who view them, If you would like to contribute photos to be displayed please contact the Site coordinator for more information.
Copyright 1998-2020 All Rights Reserved
MTPhotos Archives Coordinator Karen De Groote, State Coordinator