---
---
Butte-Silver Bow
Genealogy Society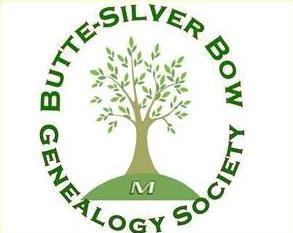 Butte-Silver Bow County Coordinator
Suzanne Andrews





MTGenWeb State Coordinator
Karen De Groote

---

Deer Lodge County, MT



Powell County, MT

What's new?
Potter's Field


Known burials listed for Potter's Field
Silver Bow County Poor Farm




Butte's Famous Characters




The Mayors of Butte -
1879-1979



First Mayor
Henry R. Jacobs
1879-1880

First Burial in New Holy Cross Cemetery
From The Anaconda Standard,
June 4, 1912 – Page 8






Other newspaper articles of interest

A Midnight Horror-Officer Fred A. Parlin
Shot in Cold Blood
Submitted by Darren Conn


Judge Jeremiah J. Lynch


Butte's new history center to note
anniversary of union leader's brutal death
by Renata Birkenbuel, The Montana Standard


1920's violence revisited: Butte history, massacre featured in Irish radio documentary
by Mike Smith , The Montana Standard



Women's Suffrage--"Excerpt of a Speech on Womans Suffrage - Delivered Feb. 1st 1913 at Butte, Montana"



Fortune Tellers of Butte

Welcome to
Butte-Silver Bow County, Montana
Genealogy Website
Updated: Monday, May 31, 2021

MTGenWeb logo was created by Karen De-Groote




Potter's Field


(Poor Farm Cemetery)
Please note: There are no headstones in this cemetery.


Silver Bow County Poor Farm


GAR (Grand Army of the Republic)
Coming Soon.....