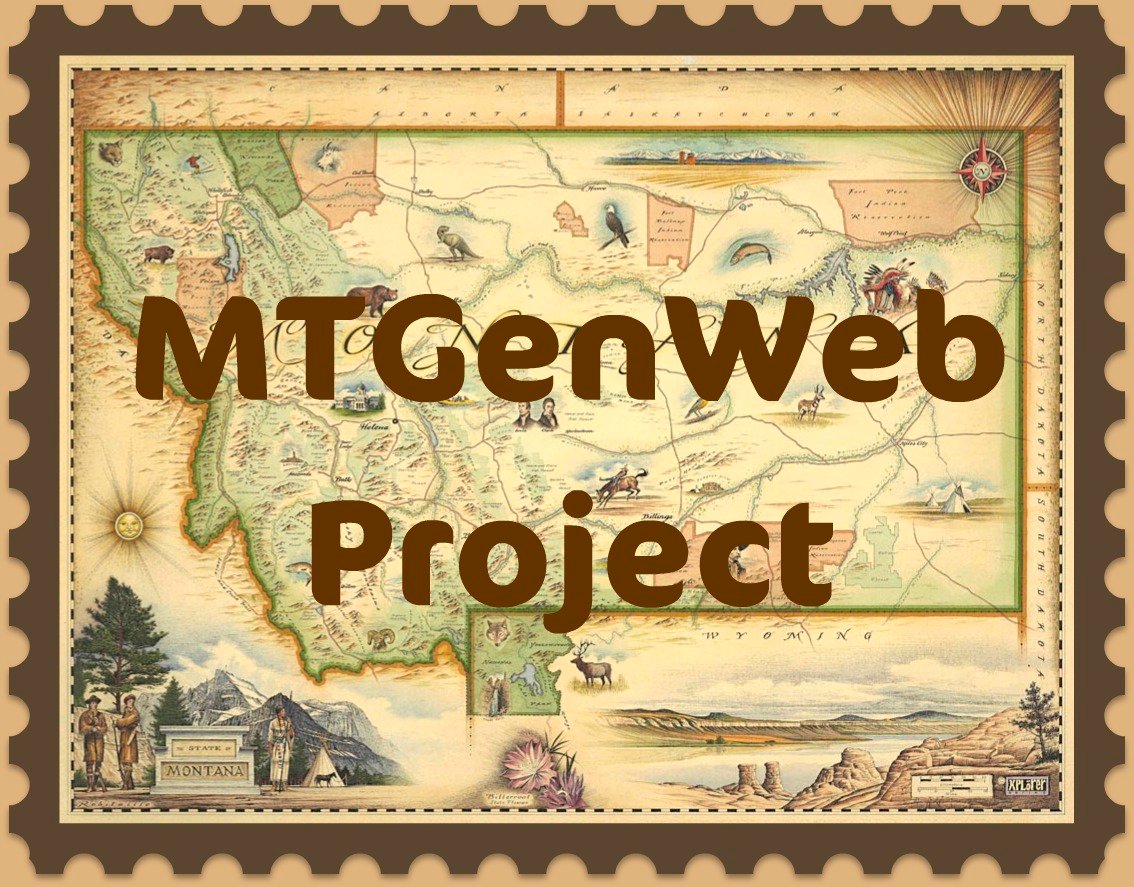 -
Northern Pacific Railroad Land Grant Charter
Sponsored by Congressman Ramsey, "Committee on the Pacific Railroad" 1864(1)
Revised 14 September 2001c
Northern Pacific Railroad Company was chartered by Congress to construct a railroad and telegraph line from Lake Superior to Puget's Sound by the northern route. This amendment and various supplements to it required that the route be laid out, located, constructed, furnished and maintained between points indicated. Congress granted 'every alternate section of public land, not mineral, designated by odd numbers, to the amount of 20 alternate sections per mile on each side of the railroad line as the company might adopt, through the territories of the United States, and 10 alternate sections of land per mile on each side of the railroad line whenever it passed through any state, to which the United States had full title, not reserved, sold, granted or otherwise appropriated, free from pre-emption or all other claims at the time the line of the railroad should be definitely fixed, and the plat thereof be filed with the commissioners of general land office; that the railroad company duly accepted the terms, conditions, and impositions of said act of congress.'
Additionally the bill provided that the lands on each side of the railroad, and every portion thereof, were to be within 40 miles of the railroad's line of track. These lands were stated by the Government to be:  1) Public Lands as of May 26, 1873 (amended on July 20, 1880), 2) had been surveyed by the United States surveyors, 3) reported to be agricultural in nature, non-mineral and, 4) been stated to be owned by the Government. When the Northern Pacific Railroad reached North Dakota a series of litigations over the actual land titles was initiated. The railroad had selected the land sections, applied for Patents, but no affidavits had been filed. The commissioner, under the direction of the secretary of the interior, had previously refused to publish the lists of mineral and non-mineral land. This prevented the railroad from acquiring clear title to the land, and subsequently to obtain mortgage loans for construction. North Dakota levied taxes upon the various land parcels, thus clouding the titles even further. Essentially this action bankrupted the railroad. To understand the whole activity of this stoppage, refer to the U S Supreme Court Case of NPRR vs Clark, 153 US 252 (April 30, 1894) (11 pages).
It was ruled that the purpose of filing the route maps defining the precise location of the track was: "to enable the land department to designate the lands passing under the grant; and, when a map of such a line is filed, full information is given, and, so far as that line may legally extend, the law perfects the title." (146 US 570, 596, 13S, Supreme Court #152). The Northern Pacific Railroad Company was to receive land in exchange for creating the railroad and telegraph service. Without clear titles, obviously they cannot proceed. Some of the key factors relating to Northern Pacific's construction during these early years are listed below(2):
| | |
| --- | --- |
| 1860 | Presidential candidate spent $100,000 on his campaign, twice that of Stephen Douglas. Refer to 'Buying of the President", Avon Books, 1996 |
| 1862, July 1 | Lincoln signed the 1st Pacific Railway bill. This chartered the Union Pacific-Central Pacific land grant, and resulted in the Credit Mobiler scandal. Union Pacific received $29 million in bonds plus 11 million acres; Central Pacific received $24 million in bonds, plus eight million acres. |
| 1864, July 2 | Lincoln signs the Northern Pacific land grant. No additional governmental funding was specified for construction. |
| 1866, May 7 | Northern Pacific Railroad Company's contractual "START" date. This date was later extended by Congress. |
| 1870, May 31 | Northern Pacific Railroad Company's land grant was modified by Congressional Joint Resolution 67 granting additional lands and allowing the sale of mortgage bonds. |
| 1870 | Northern Pacific Railroad Company begins construction at Thomsons Junction (Duluth, MN) and at Kalama, WA. |
| 1871 | Northern Pacific Railroad Company and the United States fight timber poaching on federal lands. To help settle the matter, NPRC paid federal timber agent Tuttle to assist in arresting poachers. NPRC's attorney Hazard Stevens (Son of the Territorial Governor) seized three million board feet, 20% of the actual cut. He provided blank subpoenas to NPRC. He sold permits for $100 to persons to cut federal timber without interference from himself. In June 1873 the government stepped in and accused him of theft. NPRC fired him. (Ficken, 1987) |
| 1873 | George Armstrong Custer fought the Southern Plains Indians who resisted the railroad's encroachment. Later he protected NPRC in the Yellowstone area. (Brown, 1977) |
| 1873 | NPRC completes Kalama to Tacoma in WA. |
| 1612 | NPRC defaulted on bond interest to stockholders. |
| 1875 | NPRC went into receivership and was reorganized. The former holders purchase the railroad in a foreclosure sale and reconveyed the assets to the company. The land grant land was unsold. |
| 1876 | NPRC line extends from Tacoma to the Wilkeson coal field. |
| 1877 | Railroad workers strike, and it's called "the Year of Violence" |
| 1878 | NPRC leases the Western Railroad running from Brainerd to Sauk Rapids for 99 years. |
| 1878 | Washington Territory drafted constitutional anti-railroad sections as an attempt to regulate them, but left it up to the legislature to decide what is needed. |
| 1880's | NPRC issued timber contracts to a Missoula based firm, Eddy, Hammond & Co, They, along with NPRC and Marcus Daly formed the Montana Improvement Company to supply local rail and mining operations. Somers Lumber Co near Kalispell was a GNRC subsidiary. |
| 1880's | NPRC was indicted in Olympia, WA for collecting stumpage in advance of the actual timber cut. |
| 1880-1890 | NPRC established coal mines around Great Falls & Bozeman Pass. Their subsidiary, Northwest Improvement Co established mines near Red Lodge. In the 1920's they became open pit. |
| 1880 | NPRC reached Yellowstone River, and $40 million in bonds were issued. |
| 1881 | NPRC Dakota Territory branch lines completed. |
| 1882 | NPRC's land grant holdings in Washington Territory reached 7.7 million acres. Two were commercial timber. |
| 1882 | NPRC reaches the Big Horn River from the east, and completes Wallula to Lake Pend d Orielle from the west. |
| 1883, Sep 8 | NPRC completes their transcontinental railroad. The two sections were joined together at Gold Creek, MT, using the last spike for the line (it was the steel first spike used at Carletin, MN in 1870). It was driven by Henry Villard, NPRC's President, and former U S President Grant. (Yenne, 1981) |
| 1884 | NPRC completes 2453 miles of track, 1975 miles were transcontinental. Villard resigns as president of the line due to increasing bond debt and fall of stock value. |
| 1885 and on | NPRC added additional track to their routes. |
The Washington State University Library, Pullman, WA, retains in their archives the following historical papers about the railroad and Montana land grants. Other locations may have some also:
Montana Territory (undated), Dept of Interior, GLO, J. A. Williamson
Map showing the definite location of the

NPRC

through the Flathead Reservation, 1882
Route of

NPRC

from Sandy Point to Clark's Fork, 1882
Map of location of

NPRC

from last crossing of Yellowstone River to Little Blackfoot River, 1882
Map of

NPRC

from Little Blackfoot River to Flat Head Indian Reservation,

NPRC

1882
Map showing the land grants to

NPRC

in Montana, Idaho and part of North Dakota & Eastern Washington. Published by Rand McNally, 1890
Billings Parmly Library has some reference books, photographs, maps & routes about the early days of the railroad:
History of Montana 1739 - 1885. Michael Leeson (1885)
History of Montana, Wilderness to Statehood, 2nd Ed. James

McLellan

Hamilton (c1970)
Northern Pacific Railroad, the Great Northwest. (Pub 1886)
Northern Pacific Railroad Land Grant. (Pub c 1870)
Northern Pacific Railway of McGee & Nixon (c1830's). (Pub c1985)
Northern Pacific Railroad Views. Ed Nolan (c1983)
Northern Pacific Rails to Gold & Silver, 1883-1887. Bill & Jan Taylor (1999)
MSU Billings Collections include:
Across the Columbia plain: railroad expansion in the interior

Northwest

, 1885-1893 / Peter J.

Lewty

.

Lewty

, Peter J., 1934
Railroads and clearcuts : legacy of Congress's 1864 Northern Pacific Railroad land grant / Derrick Jensen and George Draffan, with John Osborn. Jensen, Derrick, 1960
Annual report of the Mineral Land Commissioner for the state of Montana for the year ending November 30, 1891. Montana. Office of Mineral Land Commissioner.
History of the Northern Pacific railroad, by Eugene V. Smalley. Smalley, Eugene Virgil, 1841-1899.
The Northern Pacific, main street of the Northwest; a pictorial history, by Charles R. Wood. Wood, Charles Raymond, 1924
1. <www.lcweb2.gov> Provided for a speedy construction of the Northern Pacific Railroad and Telegraph.
2. <http:/endgame.org/rrcc-history.html> by George Draffan, Public Information Network