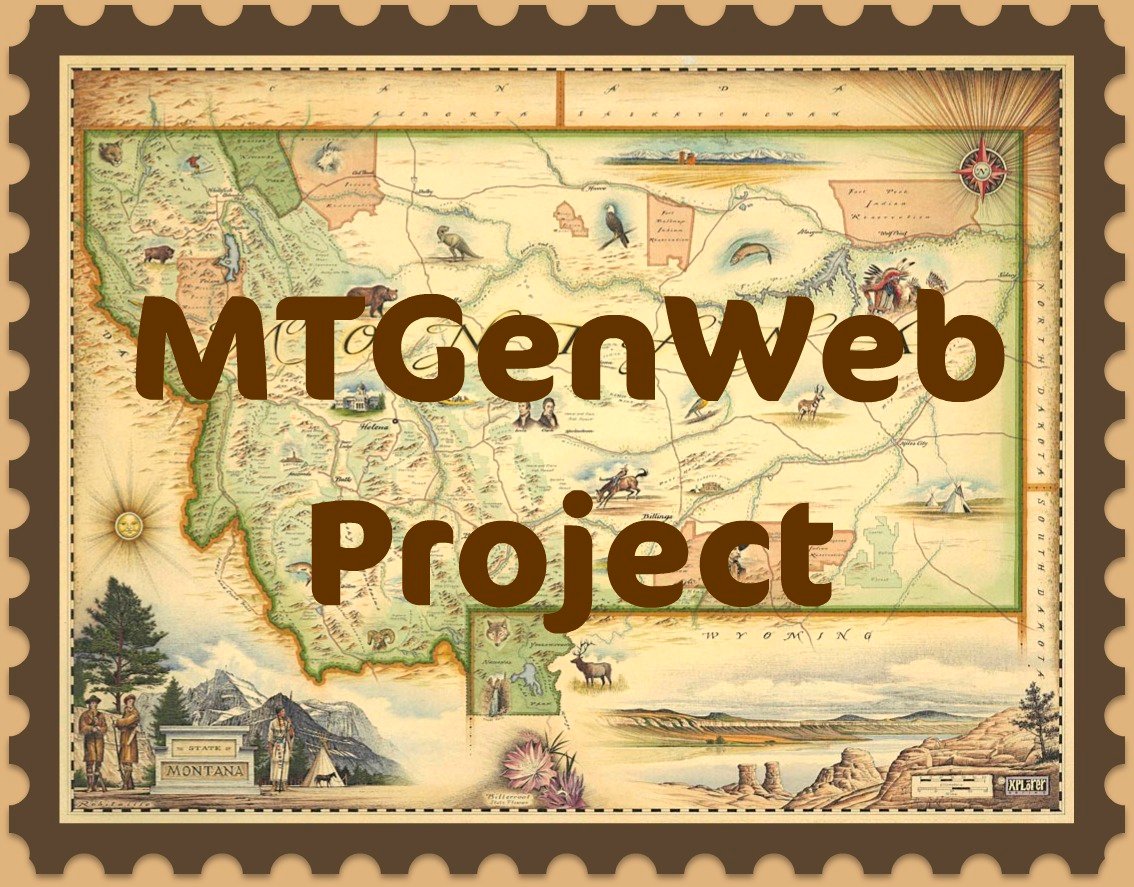 -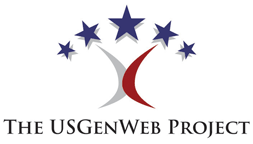 Yellowstone County – Your Ancestral Past Trail Series
Out in the Boonies Index
By Dave Dodge & Cleve Kimmel
Monday, December 03, 2012 Added Dedication to Dave Dodge;
A little history about Dave Dodge: he is the sixth great grandson on Squire Boone, the younger brother of the frontiersman Daniel Boone. It was this gene pool that contributed to his urge to get out and explore. He has been exploring with Cleve Kimmel and he thought that Dave should share his adventures and misadventures. He usually goes someplace he had researched many time before, so he does have some strong knowledge of the region. He retired from the Postal Service and in researching that venue he found that Montana has had over two thousand Post Offices and only about three hundred fifty remain. Many of his trips include finding locations of these abandoned post offices, cemeteries, buildings and towns. Dave Dodge passed away at his home in Shepherd, Mont., on Veteran's Day, Nov. 11, of natural causes. He was born May 15, 1942, in Hardin, Mont., to Maude and Ralph Dodge. After graduation, he served in the Army in Vietnam and was proud to be a patriot and veteran. Upon returning home from the war, he worked as a cook at the Windmill and then the U.S. Post Office where he retired. He truly enjoyed his retirement years.

Read more: http://billingsgazette.com/lifestyles/announcements/obituaries/dave-dodge/article_152c35c6-e534-55db-bbb5-94641ab78539.html#ixzz2Dtrv4Pj1
Please submit any feed back, extra info, and corrections to webmaster.
Trip Report # 1 - Golden, Weatherman Draw, Bean and Wade
This trail starts from Bridger.
Trip Report #2 – Twin Monuments & Monument Trail
Trail starts from either Duck Creek or South Billings Boulevard in Billings. The Bozeman Trail, built by the US Army Command in 1865, happens to pass through these two monuments. Note: The large stone monuments were constructed after c1911.
Trip Report #3 – St. Olaf's Church, 2nd Crow Agency, Chance Cemetery, Chance & Tolman
Trail starts from Columbus, and returns to Laurel. However, you can return to the originating point if so desired. This trip doesn't require a 4-wheeled vehicle; but if continuing on to part 3b, it is mandatory. The second leg of the journey should only be attempted when the roads are dry, and clear of wetness or snow. The route passes through Absarokee, and then veers off the highway (78) and onto gravel and dirt roads. There are virtually no road signs along the way to assist, nor are there local residents near by that might render aid, so the use of trail Rag Map #36 from the BLM will be needed. The entire route is expected to take about seven hours to complete. Separate map sketches are attached for each Trip Section.
The Billings Post, on March 10, 1883, presented an article from George Geer a resident of the Park Hotel, about a recommendation for building a much-needed road from Billings to Cooke City. He describes where several of the early trails, including the Nez Perce and miscellaneous wagon roads are located, and who constructed them. Portions of these trails crisscross the area noted in this trek, and form a basis for original location.
Trip Section 3a – St. Olaf's Church and 2nd Crow Agency
You depart from Sammy's in Columbus (after having breakfast & obtaining sandwiches etal for the trek), and head for Absarokee. After heading south from Absarokee for 5.5 miles turn off onto gravel roads. The trek is 41.8 miles in length, plus another three miles into Red Lodge. Section 3b starts from Red Lodge. Travel time will be about 2-1/2 hours. You will pass by the J. E. Madson monument marker enroute.
Trip Section 3b – Mee-Tee-Tse Trail (Chance & Tolman)
You depart Red Lodge from 11th & Broadway (Pollard Hotel), and head south. The trail starts immediately on the left after crossing Rock Creek, and meanders through the open land leading towards the Wyoming Border. You will pass by the Mee-Tee-Tse Spires, then into Tolman Flats. The Tolman Cemetery access is occasionally closed, and is closed during hunting season. Chance Cemetery and the location where Chance was located are open. The dirt road is not maintained and has grades of 12 degrees. Four-wheeled vehicles are recommended.
Trip Report #4 – Billings – As It Was in 1956 or Earlier
This is a tour of Billing's local landmarks, as seen from the past. Tour is under construction, and will establish appropriate original references to the area attractions where available.
Copyright © 2003, 2004 Yellowstone County-Montana . All Rights Reserved.
Trip Report #5 – Reverend Thomas Massacre
This is a trip to the Thomas Marker located alongside of I90 near Greycliff.
Trip Report #6 – Crockett Section House – Pryor Gap
This is a trip to an abandoned station house and its water tower. Used to service the CB&Q Railroad that used to run between Toluca and Cody.
Trip Report #7 – Pryor Valley Area -- Rock Cairns on the Monument & Bozeman/Bridger Trails
This tour starts at Twin Monuments as a staging area, and then has four segments that can be taken collectively, or individually. It requires pre-tour review of local maps, and reading of the trail locations as noted. It specifically locates the early trails. Prepared by Cleve Kimmel & Vernon Drake in 2002.
Trip Report #8 – Cowley Rock Cairn – South Entrance to Petroglyph Canyon
Tour starts on HWY 310, and goes south into Wyoming, then north towards Montana. The cairn marks the location for numerous mining claims, all unused.
Trip Report #9 – General Hazen Road from Fort CF Smith to Fort Benton
This road was established in 1866 when General Hazen was assigned as superintendent of the western plains Indians. He traveled to Fort Benton from CF Smith and back, attempting to initiate a survey of the conditions. This was at the time when hostilities with the Sioux were just starting. It crosses the Yellowstone River just above Worden.
Trip Report #10 – Gypsum Canyon Rock Cairns & Lime Kiln
This trek passes through the southern edge of Pryor Mountain, entering from Warren and going southeast into Wyoming. The trail has numerous branches, and needs to be studied well in advance, if you are unfamiliar with the terrain. Trip #11 can be taken at the same time.
Trip Report #11 – Rock Cairns in Sweet Grass & Stillwater, Stockade School, Reed Point, Merrill & Stillwater PO's.
This trek is about a six-hour round trip drive from Billings. The roads are mainly graded dirt & gravel; and are suitable for rainy weather. A 4-wheel drive vehicle; however, is recommended.  The entire trek is on public access roads. There are three rock cairns to be seen, plus the old Reedpoint Siding, Old PO's at Merrill & Springtime, and the Stockade School. [Note: the coordinates provided are from the Post Offices of Montana & GPS sightings. These may vary slightly from NGIS data.] Note also that the Spring Creek School<![if !supportFootnotes]>[1]<![endif]> is about one mile south of the Stockade School; but isn't covered in this trek.
Trip Report #12 – McGinnis Peak, Hole in the Wall & Ingomar
This trip, in its entirety requires a 4-wheel drive vehicle with at least 12" of clearance. Hole in the wall couldn't be reached since the area was closed off (Oct-2007). The others can be viewed with an auto. Plan on a six hour trek if departing from Billings. This wonderfully shaped mountain peak was home to the signal corps in the late 1800's.
Trip Report #13 – Visit the Battle Sites of General Custer & General Crook in June 1876.
This trip, requires a 4-wheel drive vehicle when visiting the Rosebud Battlefield; if you desire to drive about the site. Auto travelers can decide whether or not to drive on the roadways, or view the site from the entrance. Still very awesome.
Trip Report #14 – Visit the vacated sites of long-vanished post offices in Wheatland County. Most all po's sit on private and nil is visible from the road. The scenery is spectacular. Plan on spending a whole day Enroute & meet new friends. The road is mostly gravel.
Trip Report #15 – Visit the town of Castle, and stop by the Bair Museum on the return trip. This old abandoned town sits on private property within the Lewis & Clark National Forest; and it has several old buildings still standing and visible from the road. The scenery is spectacular. Plan on spending a whole day enroute.
Trip Report #16 – Visit the former townsites stretching from Slayton Junction (home of Pecked Indian Art), and east toward Fort Pease. This travel route passes alongside of the abandoned Milwaukee Railroad line, which is immediately south of Highway 12. Only a few townsites still exist, as most are turned into ranch land. The former locales are noted on a map, and pictures are provided. History on these abandoned places is quite scarce, and additional information for posting would be appreciated. This is an eight-hour trek via 4-wheeled vehicle as portions of the route are on mud-soaked trailways.
Trip Report #17 – Travel through Golden Valley area and towns. A four-wheeler is required; unless you are positive there will no wet roads? We started from Billings on HWY 3 North, stopping at Helm Cemetery south of  Comanche, then traveled through portions of the area to visit towns and post office former locations.  Click on pictures to enlarge.
Trip Report #18 – Travel to Utica and Beyond. A four-wheeler is required; unless you are positive there will no wet roads? We departed from Billings on HWY 3 North and stopped at Harlowton where we set the odometer to zero. Then we traveled west to the L&C National Park, up to Utica, and back via a variety of side roads. Good maps are a must! Travel time is over 8-hours total.
Trip Report #19 – Travel to TeePee Rocks and rock outcroppings. These sites are on private land and state land. The TeePee Rocks resemble Indian Teepees, and the outcropping is where the explorers from the 1874 journey camped. Also, there is a nearby Rock Cairn located at the highest hill top in the local region. Portions of these sites are now closed to public view; and only the TeePee rocks can be viewed, and access details are provided. All is by foot traffic only.
Trip Report #20 – Look at some of the older Public Schools throughout the county.
Trip Report #21 – Travel the Maginnis 1882 Trail
Trip Report #22 – Visit 'Legend Rocks' in Wyoming. Details on obtaining route permission and other amenities are noted. A photo slide of the area's rock inscriptions are depicted.