Pondera County Courthouse, Then & Now, Conrad, MT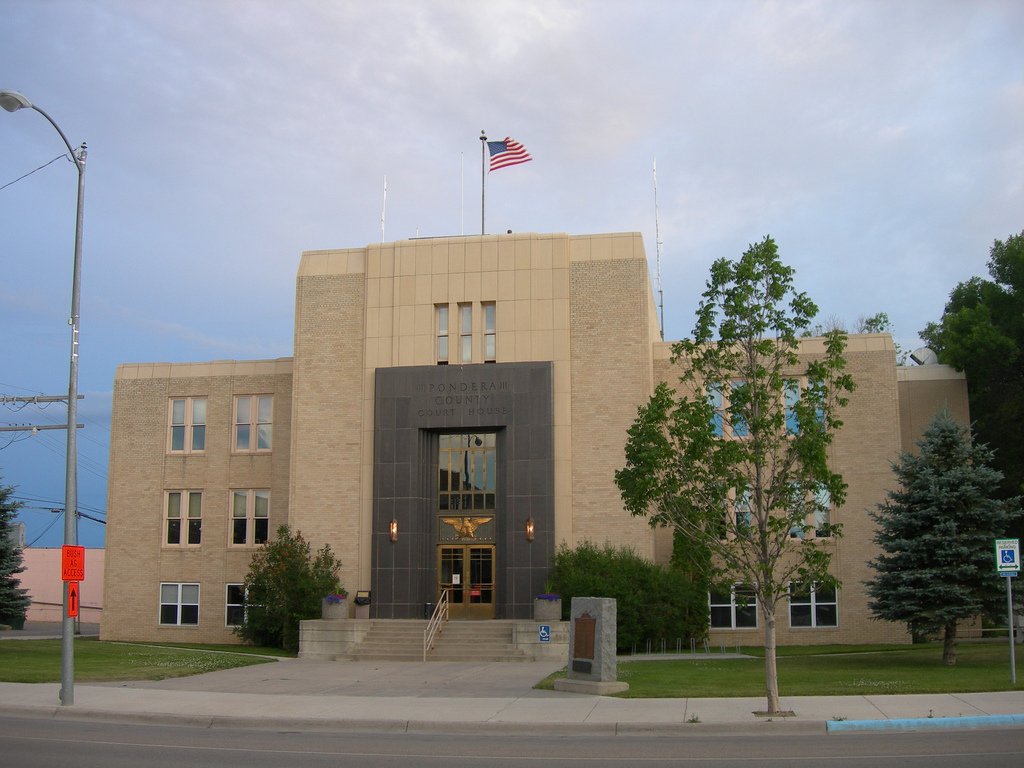 Constructed in 1938. The county is spelled phonetically as the true French spelling is "Pend Oreille". There is a county and headwaters of a river in Washington state spelled in the true French spelling. This county and a town in the Idaho panhandle ("Ponderay") go by the phonetic spelling.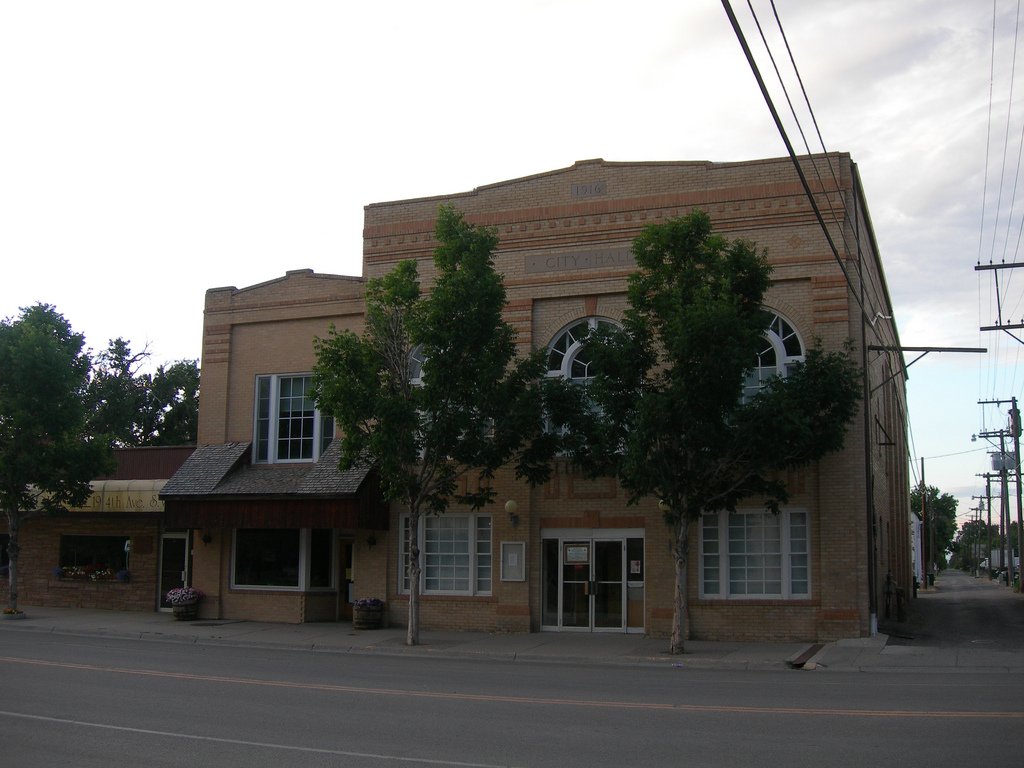 It was constructed in 1916. When Pondera County was created in 1919, the county courts were also housed in this building until 1938 when the current courthouse was constructed across the street. The old city hall/courthouse is listed on the National Register of Historic Places.