Huffman residence at 803 Ash Street 1903
Photo taken summer 1903 Seated at left: Jennie (Mellick) Huffman (1864-1935).
Child standing next to Jennie: Aaron Paul Huffman (1899-1915).Born in Anaconda
Infant in carriage: Goldie Montana Huffman (1903-1955) Born in Anaconda
Gentleman standing: John Wesley Huffman (1857-1922).
Huffman family immigrated to Anaconda, Montana from Nebraska in 1898.
Anaconda, Montana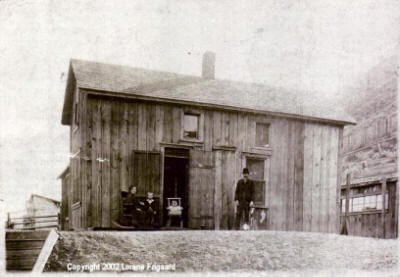 Lorene Frigaard lorfri99@bmi.net
Copyright 1998-2011 All Rights Reserved