John Hall Family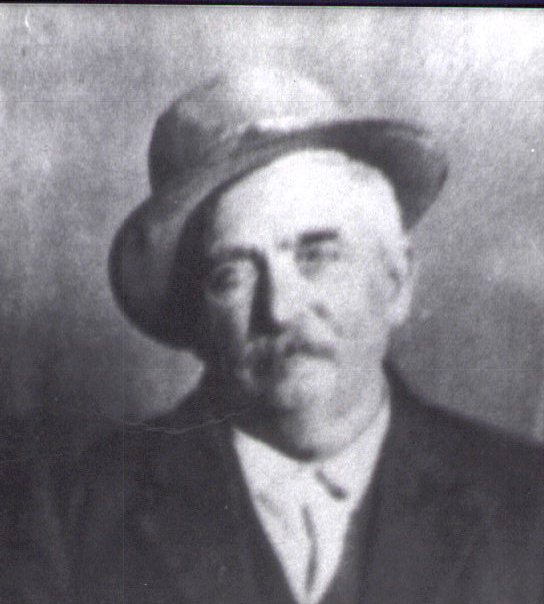 John Hall was born est. 1857, Golaid, Burnet, Victoria or Lavaca County Texas, he also could have been born in Louisana.
His parents were: David Hall & Annie/Mary King and/or Adeline "Ada" Wilson. David Hall could have been born in Louisana about 1820-1840 and Annie/Mary King could have born in Virginia about 1830-1840. John Hall was 5 feet 6 inches in height, blonde hair and blue eyes. John died Jan. 29, 1937 in Cut Bank, Montana and buried at Heart Butte, MT.
John Hall seems to be a mystery man. We know about him after 1890.
He came to Montana with the cattle drives of the 1880's to Miles City, MT.
He later moved to Teton County, MT (which later became Pondera Co.) He married Josephine Monnett and raised 11 children. Their ranch was located on both sides of the Birch Creek and about 3 miles from the town of Robare.
1. John Patrick, born June 24,1893, died 1918 (never married)
2. David Herman, born Oct. 6,1895, died 1973. Married Nellie Sanderville at Heart Butte, MT. David and Nellie had 5 children 2 living and 3 deceased,Ruth Hall DeRoche Still Smoking, Herman Hall and David Frank Hall. David and Nellie Hall are buried at Heart Butte Cemetery along with Ruth, Herman and David Frank.
3. William, born May 15, 1898, died September 30, 1986. Married Minnie Whiteman on October 19, 1920 at Holy Family Mission, MT. Bill and Millie had 11 children, 6 living and 5 deceased, Rita Hall Spotted Eagle, John Hall, Alvin "Fat" Hall, Virgil "Pickles" Hall and Baby Hall. Bill and Minnie are buried at Hall Family Cemetery, along with Rita and Virgil. John, Alvin and Baby Hall are buried at Holy Family Mission Cemetery.
4. James, born 1899, died 1900
5. Martha Daisy, born September 15,1900, died June 14,1993. Married Victor Pepion on October 4, 1926 at Conrad, MT. Daisy had two children, one living and one deceased Mildred Pepion Vielle. Daisy is buried at Robare Cemetery.
6. Thomas, born February 16,1902, died January,1980. Married Mary LaFromboise on December 12, 1924 at Cut Bank, MT. Tom and Mary had 10 children, 7 living and 3 deceased, Tom Hall, Lee Patrick Hall and Phyllis Hall Buel. Tom and Mary Hall are buried at Heart Butte Cemetery along with their children Tom, Lee and Phyllis.
7. Rose, born May 30, 1905, died May 11, 2000. Married Aloysius "Wishy" Pepion on June 8, 1927. Rose and Wishy had 5 children, 2 living and 3 deceased William Martin Pepion, Mary Louise Pepion Henry and Aloysius "Lil Wishy" Pepion. Rose married George Tatsey after Wishy past away. Rose and Wishy Pepion are buried at Robare Cemetery along with their children William Martin and Aloysius.
8. Mary, born September 23,1907, died May 18,1924 (never married) buried at Robare Cemetery.
9. Anna "Peggy", born February 17, 1912, died March 8, 1986. Married Abel Rutherford. Peggy and Abel had 5 children 3 living and 2 deceased Martina Rutherford Grant and Jess Rutherford. Peggy's oldest son also past away Patrick "Sam" Schildt. Peggy and Abel Rutherford are buried at Heart Butte Cemetery.
10. Jesse "Jake", born June 28,1913, died August 30,1985. Married Clara Bremner on March 17, 1952 at Great Falls, MT.
11. George "Mud", born March 12,1914, died February 23,1993. Married Sarah Sinclair on October 29, 1939. Mud and Sarah had 12 children, 7 living and 5 deceased George "Jumpty" Hall, Clifford "Cap" Hall, Karen Hall, Darrell Hall and Patricia "Chicka" Hall. Mud Hall is buried at Robare Cemetery and wife Sarah and children George "Jumpty", Karen, Darrell and Patricia "Chicka" are buried at Heart Butte Cemetery Clifford "Cap" is buried at Willow Creek Cemetery, Browning, MT.
After Josephine's died May 23, 1916, John married Ellen "Roundwoman" Edwards (previous married to Billy Edwards) on May 24, 1918.
John Hall is listed in the Progressive Men of Montana Book of 1900: It states he was born in Golaid, TX on February 19, 1857. His father, David Hall was an extensive farmer and stockgrower and where his mother Ada Wilson, died 1872.
John Hall might have went by another name. Ada Wilson might have been his grandmother. If any of these names sound fimiliar please email me.
This page was last updated on March 20, 2005
Thanks for stopping by and please visit again!
E-MAIL ADDRESS:
© 1997-2008 rmichael@3rivers.net